Op-ed by Diego Zuluaga Laguna published on January 16, 2015 on EurActiv.com.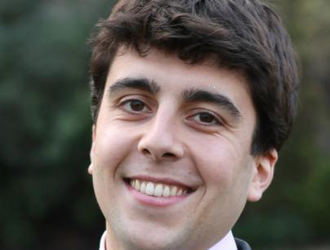 The Transatlantic Trade and Investment Partnership (TTIP) stands to deliver enormous benefits to both the European Union and United States economies at a time of low growth and high unemployment in many parts of Europe, writes Diego Zuluaga Laguna.
On Tuesday, the European Commission released its long-awaited report on the 2014 consultation on investment protection in TTIP, the free-trade deal currently being negotiated with the United States.
The consultation sought stakeholder views on the investor-state dispute settlement (ISDS), a clause common in investment and trade deals, which allows foreign investors to bring a case against a government for breach of conditions.
Of the record 150,000 submissions, an overwhelming majority (97%) expressed opposition to the inclusion of ISDS in TTIP. However, much of the criticism of ISDS, in responses to the consultation as well as in the public debate that preceded it, is based on misconceptions as to the implications of this clause. Moreover, the sample of submissions can hardly be considered representative of relevant stakeholders' views: Nearly half (70,000) of all replies were submitted through just eight NGOs, and contained "identical or very similar" answers, according to the Commission. Another 50,000, submitted via one NGO, replied with "no comment – I don't think ISDS should be part of TTIP" to all but the last question. Finally, less than 1 percent of respondents declared having made an investment in the US – precisely the constituency most affected by the presence (or absence) of ISDS in TTIP.
Nevertheless, TTIP stands to deliver enormous economic benefit at a time of continued weakness in Europe, and investment protection will be a key component of any successful deal. Thus it is important to set the record straight about what ISDS means for European governments:
ISDS does not hamper a state's ability to regulate. It is strictly about establishing mechanisms for impartial arbitration and, possibly, compensation of foreign investors for unexpected and arbitrary government action. It gives investors an avenue for recourse when they face legitimate losses due to government policy. In the specific case of TTIP, the Commission's mandate includes safeguards to protect Member States' right to regulate.
The alleged pro-investor bias in ISDS is a myth. Arbitral tribunals are agreed to by both parties to ensure a fair ruling. It is worth noting that, as of June 2014, 50 percent of concluded ISDS cases against EU Member States had been won by the Member State concerned, with another 26 percent of cases settled, according to the United Nations Conference on Trade and Development (UNCTAD).
The extent of frivolous cases is overblown. Most disputes arise from policy changes that seriously endanger investors' capital and expected returns. Claims typically concern the revocation of licences, the termination of contracts, and/ or significant changes to energy, healthcare and public-procurement markets. Heavily regulated sectors like agriculture, utilities and real estate predominate.
The Commission seems to be aware of the many false impressions surrounding the ISDS clause, and it will embark on a further round of conversations with stakeholders in the first quarter of 2015, specifically focusing on four areas. As it tackles each, it should be aware of potential pitfalls:
The protection of the right to regulate
The Commission wants to include more explicit language in TTIP on states' right to regulate, particularly with regard to environmental, health and labour legislation. However, any changes should avoid creating uncertainty for investors. The latter should be ready for potential policy changes that might affect them, but they ought to be given fair and transparent avenues for recourse. A watering down of investor protection must be averted at all costs.
The supervision and functioning of tribunals
The Commission aims to include specific ethical requirements for arbitrators, and to negotiate a roster of individuals with the US government from which parties to a dispute will be able to choose. Strengthening the independence of arbitrators is a worthy goal, but it is a two-way street: Given that it will be the two governments' prerogative to choose the roster, the onus will be on them to ensure that the odds are not stacked against investors.
The relationship between ISDS arbitration and domestic remedies
The Commission favours the use of domestic courts rather than international arbitration tribunals where possible. However, aggrieved investors must retain the ability to bring the case before an ISDS tribunal where they deem it appropriate. Removing their ability to do so, or even requiring them to exhaust local remedies before they can move on to international arbitration, would just increase the cost and duration of litigation for both governments and investors, without improving the transparency or fairness of proceedings.
The review of ISDS decisions for legal correctness through an appellate mechanism
On its own, this might help to improve the consistency of rulings and avoid errors. However, given that the Commission's plans already envisage the pre-selection of arbitrators via its roster, there is little reason to doubt arbitrators' ability to be consistent in their rulings and accurate in the compensation amounts awarded. An appellate mechanism would only lengthen the dispute to no one's advantage.
TTIP stands to deliver enormous benefits to both the EU and US economies at a time of low growth and high unemployment in many parts of Europe. An independent study put the expected increases in disposable income at €545 per family of four in Europe, and €655 in the US. Providing certainty to investors on both sides of the Atlantic through a fair, transparent and professional investor-state dispute settlement mechanism is an indispensable ingredient for securing these benefits over the long term.
Given the high stakes, the Commission must proceed with caution and impartiality when designing the ISDS clause for TTIP. Simply paying heed to the inaccurate claims of a handful of activist groups, many of whom seek to undermine TTIP itself, is not good enough.
Diego Zuluaga Laguna is the Deputy Director of EPICENTER, the European Policy Information Center. This is an independent coalition of free-market think tanks from across the European Union. Its members include Civismo (Spain), Institute Economique Molinari (France), Institute of Economic Affairs (UK), Istituto Bruno Leoni (Italy), Lithuanian Free Market Institute and Timbro (Sweden).